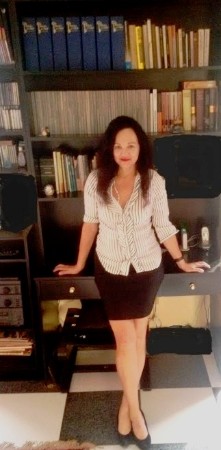 Our Fees

, which are agreed with our clients prior to the transactions are fair and competitive and in accordance with the guidelines laid down for minimum scales as recommended by our respective professional bodies: Law Bar Association and Gestores Administrativos professional College.

We will always make sound economic decisions on behalf of our clients and offer cost effective alternatives where feasible. We always have our client's best interests at heart and saving them money is something we pride ourselves on doing.



With regards to Conveyance processes we work over flat fees billing (all included) not a percentage of the purchase or selling Price.
Our commitment to our client ensures that conveyance fees will be previously fixed on a "Attorney-client flat fee contract" and consequently no hidden legal cost may occur thereby ensuring that the client is aware from the outset what the end price is going to be.

The range of fees may vary depending on the type of estate, not on its price. The principle behind this way of charging is based on the time-of-work involved in this transaction. We feel that it is not fair to charge the same fees for properties which require less work and less time. Likewise we consider that the estate price has nothing to do with the amount of work required.
Princing per hour or consultancy: 50 €
Wills 150 € per will
Property conveyancing services from 850 €
Video conferencing consultation: 30 €/ 30 minutes. 60 €/hour
Note: These prices do not include VAT tax (21%)
---
TESTIMONIALS

" Our dream was to find a nice cottage in Spain.
It was a huge search by rules and laws.
With the help and knowledge of Guadalupe we can already enjoy our place in the sun".


Marcus Van Loy and Hilde Schools
Belgium

" I have had the need to use the services of Lupe Vila on several occasions in recent years, both for run of the mill legal matters and for emergencies. I have without fail, found her to be extremely, professional, helpful and accommodating.

Due to her excellent command of English and her warm and approachable manner, I find I can talk to her in depth about any concerns I may have regarding legal matters here in Spain and she in return will explain even the most complicated situation to me in a clear and precise manner, until I totally understand it.

Lupe is one of those rare professionals, who not only knows what they are talking about, but, has a heart as well! She can be relied upon to go the extra mile for her clients if needed and I for one, have absolutely no hesitation in recommending her and her team".

Jaine Thorne

United Kingdom

"Lupe is a very friendly person and approachable. She will always find a solution for any problems that may arise, and is very thorough in everything she does. Her attention to detail is exemplary and her legal knowledge has been invaluable to us.

We would highly recommend Lupe to anyone"

Mike and Diane Chase

United Kingdom

"Great English speaking lawyer who understands the clash of cultures and the frustrations for expats. Property and Tax issues are her forte but also takes on any attempted rip offs by companies or the establishment.

Thoroughly recommended."

John Lownsborough
United Kingdom Valencia (SPAIN)
In 2015 we were looking for a house in the region of Valencia/Alicante, to live there permanently, we knew nothing of the Spanish laws and how everything here expires.
Also we heard and read many contradictions, on prices, brokers, notaries; in short everything is different than in Belgium.
We knew that we had to take a good and reliable lawyer; We spoke no Spanish, so not that simple.
A sympathetic broker brought us in contact with the law firm of Lupe in Simat de la Valldigna who speaks fluently English. Our first meeting was very friendly, open and with a hug.
From the beginning everything was perfectly explained, very quiet, we felt really welcome, like if we knew each other for years.
We want to put Lupe in the spotlight because they still assist us when there are questions.
We know for sure there is a great friendship between us.
We may not forget Andrea, daughter of Lupe. During the move the doctors discovered Mieke has cancer, Andrea moved heaven and earth to get al the paperwork don as soon as possible so we could quickly begin treatment.
She's even been to the hospital along with Lupe to translate, their own initiative, free for nothing.
Everything that was agreed was correct no additional costs after that.
What more can you ask?
We will never forget this
Frank and Mieke Eykens
Belgium
---

---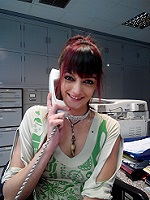 GESTORIA VILA
Calle Tavernes num. 10
46750 Simat de la Valldigna ( VALENCIA) SPAIN

962810129

625047696
Contact us:

http://www.propertylawyerspain.com/fees-testimony.html

Where are we: Please click on the link below